Instructors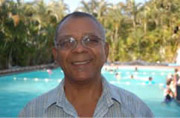 Eddie
Directing the entire operation and still teaching the youngsters the tricks of the trade,
In charge of the flagship at the heated base in Keal Road
Sydenham.
"Creating the foundation for experience in stroke technique"
Brenton
Three times winner of KZN- Aquatics coaches award.
Responsible for turning out Top Ranked level 2 & 3 swimmers.
"Just a few more paces and our swimmers will be in the SA Championships"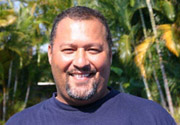 Iky
"What you put in is what you get out"
At the recent Level 1 Championships in Bloemfontein his swimmers captured a bag full of awards including
gold, silver and bronze medals.
"Hard work and dedication will make champions"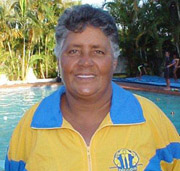 Pat
Three decades has taught the Grannies and Grandchildren.
Every child that passes through the Academy has to pass
her skilful hands.
Brenda
Enjoys teaching children.
Would like to see her children making top level
competitions.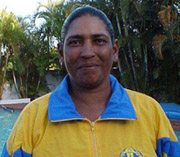 Rhona
Started off as a Pisces competitive swimmer.
Now sharing her love and enthusiasm with the children and babies.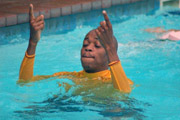 Vukani
A qualified life guard and competitive swimmer.
Passing his knowledge on to the next generation of swimmers.